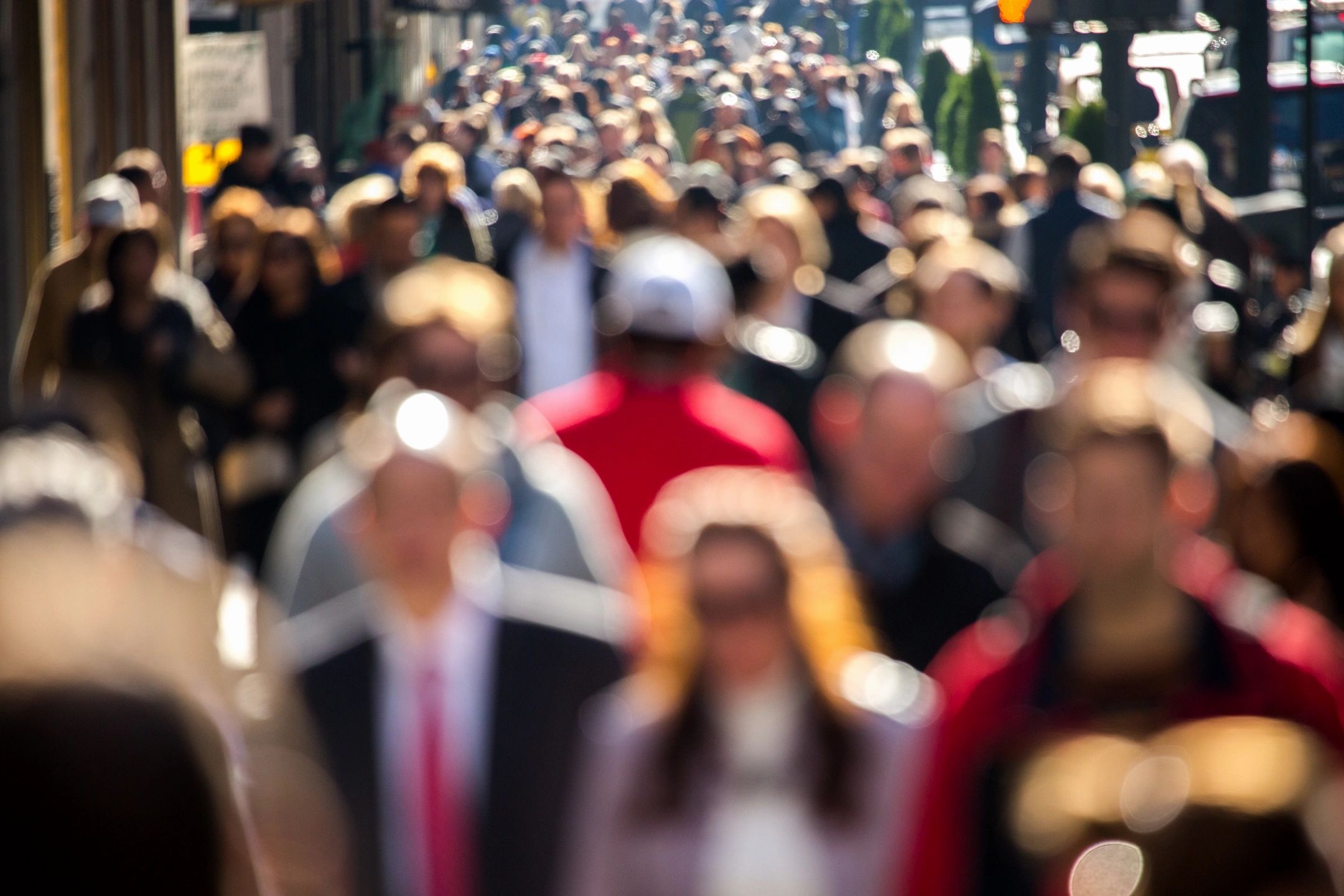 Competition drives our economy. COVID19 forces the hand of many businesses to be profitable while accelerating the decline of those that can't make it in the new market place. And for others, it is a window of opportunity to expand and acquire those that can't cut it or are just tired and ready to explore other things.
Life and business have some very similar characteristics. As human beings, we are born and in the early years start to evolve from our main influences before taking on new identities as we age. A business has many of the same attributes.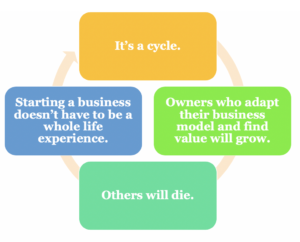 A business has life and death. It's a cycle, just like us humans.
A business can become your master, or it can be a tool in your tool chest of life.
Small Business Profits
Many small businesses make profits in unconventional ways. Often the owner is the main revenue generator. They might not know their costs of doing business because they are always focused on generating sales. When competing with a company like this, it can look like they aren't making money. You need to be super careful about making these assumptions. They could very well only require a small percentage of margin to be profitable and possibly have no interest in being at the top of their game.
In every market, there is a low margin seller. This type of business is a sore spot for those who want to grow revenue or attain specific market share objectives. The business model can last as long as the owner lives because if the owner dies, the business dies. Early in their career, they may have strived to sell more for higher margins. Maybe now they have all the money they want. The business is their life, and it provides them satisfaction. It is a way of life for many business owners in all kinds of markets.
What Mountain Do You Want to Climb?
Every business owner gets to decide what level of a mountain they want to climb. As you get older, your motivation to climb any mountain changes. You start to become clearer in what battles you're willing to fight, whereas when you were younger, you'd take on the world. There is also the driven person who, regardless of age, never loses the passion for taking the hill with no prisoners and eating the wounded.
The motivation required to run a business comes in all different ages, styles, and flavors. 
Each market has varying degrees of pressure on a business to succeed. Chick-fil-A is having a record year and expanding drive thru's to accommodate volumes of customers. Other retail operations are under financial pressures from loss of revenue. Many were already in deep trouble for years, but COVID is being blamed. Investing in and developing strip malls was always a guaranteed money maker, but many are now setting empty. Amazon has interest in acquiring/leasing many of them for distribution centers. The very business that helped put them out of business now can buy them for 20 cents on the dollar. The cycle of business development rages on.
Pressures on Small Businesses
Market pressures from a slowdown in revenue aren't the only pressures on businesses today. Bankers require more collateral to offset their risks. In the time it takes to get an SBA loan, your toddlers will become teenagers. Soon demands will be ratcheting up at mach speed to reduce debt, meet financial obligations, improve performance, and a variety of other economic conditions.
Decide to Get Into the Business
Competing with low margin sellers is just a way of life in many markets. If you find yourself spending a lot of mental energy worrying about them, quit complaining and figure out how your company can be the best it can be. Figure out how you can leapfrog with your quality of service. It's through innovation and personalized service that you win and keep customers today. Many times, it doesn't cost that much more to deliver high-quality service.
I have a friend who owns a small restaurant that he operates with his wife and children. A larger restaurant went in right down the street and started to offer a few of the same sandwiches they've offered for years. He just laughed because he said his cost of doing business isn't near what the new guy has, so if they wanted to get into a price war, he said to bring it on.
First, he knows his dead costs to run his operation, and he pays himself and his family just like they were employees, so it's not funny money. Second, he dominates his market through innovative food, along with super friendly and personalized service. They practice knowing their customer's peculiar food habits. People drive from miles around to eat there.
He has a competitive edge that is hard to replicate. Price isn't at the top of the list why people flock there. Isn't that what you want people to say about your business?