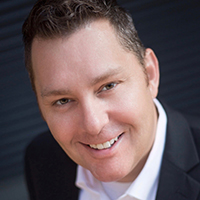 I started working in Floyd's business early in my career. As a young professional, Floyd quickly recognized that I had raw talent that just needed time and maturity.
While he knew I was headstrong and ambitious, he nudged and pointed me in the right direction in a manner that met me where I was at in that stage of my career. He was very patient with me. There were times we agreed to disagree. As the owner, he encouraged it and allowed me to win many of those differences. He also graciously allowed me to take chances and make decisions in his business to help me to learn and grow.
Frankly, I didn't fully realize the magnitude of his generosity at the time. It wouldn't be until a few years later in my career, when I was solely responsible for leading a business myself, that it occurred to me how fortunate I was and how I benefited greatly. The opportunity to work in Floyd's business and his interest in helping develop my career has certainly been influential in my success.