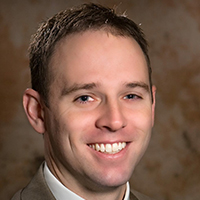 I had recently joined Fertilizer Dealer Supply after a twelve year career in public accounting. While I had a strong background in the financial side of things, I knew I would need help understanding the operational flows of private industry. High reviews in the industry and from several co-workers lead me to attending Floyd's high level 6-Module Leadership course.
It was through this intensive two-year course that I gained exposure to leadership development, communication skills, culture development, key performance indicators, service department operations and analytical capabilities, the importance of parts and inventory management along with marketing and managing the sales process. It was just the right combination of skills training that allowed me to bring tangible value back to my business.
Floyd set the tone from the beginning and it was evident that his vast experience in the industry and in working with businesses across North America made him a subject matter expert. Floyd is a true leader, a man of integrity and a trusted advisor.