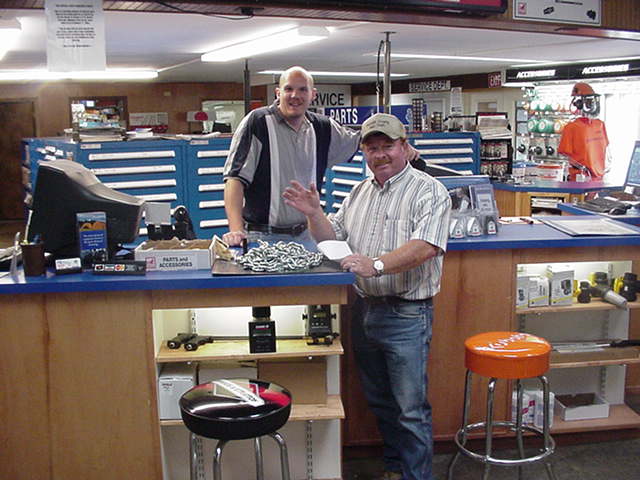 Relationship Selling
I realize that for some customers all they want is the best price. Well, all of them do, really. They can't purchase the product or service without it. If you price, without properly qualifying, you'll leave money on the table. This could quickly become like other salespeople who are just order takers and make an average wage. Instead, we have to build a relationship and connection.
I am not convinced that every customer who starts the conversation with only wanting the best price always just wants the best price. Sure, there are some, but not all or the majority of them. It's your job as a professional salesperson to learn how to slow down a customer like this so you can build value. When you learn more about them and their buying motives, this gives you a clear advantage during the closing to use that information to make a sale.
Help the Customer Buy and Feel Appreciated
From the customer's point of view, if a salesperson at this stage of the buying process sets down to review what they want and why they want it by truly listening to them, the customer will feel special and appreciative.
You talk to many people every day, so it's not uncommon for details to get mixed up. Use a notepad or an iPad to log answers to key questions. You want to use these answers later in the sales process to help you close the sale if it hasn't closed itself. Read, Relationship Selling- The Steps to the Sale and some of the other articles on relationship selling to capture the whole picture.
Tip: When you have a "repeat" customer that maybe you've not talked to in a while, never assume you know what they are currently thinking. Requalify them and relearn their current thoughts. Customer's lives change, and they change their mind.
What Am I Qualifying For?
If you stand at the front door of your business and see a customer drive up, can you tell what level of income they make?
When a customer calls your business, can you tell what they've bought in the past and how much?
When someone emails you or your business asking if you have a particular product, do you know how much they will pay for it and when they want it?
Often, salespeople prejudge a customer by how they dress or talk. That's a big mistake in making lots of sales with a high margin.
Sales Rule: Treat every customer like they are a buyer.
Yes, that's what I said, everyone. Every online inquiry… everyone. When you approach every customer with the right attitude, your closing ratio will go up, you'll make more money, and maybe be the leader amongst the sales team.
Learning to Ask the Right Questions to Build Relationships.

It is super important to learn how to ask questions properly. Don't wing it. There are different styles of questions used that you can find that information with just a click in Google. Let me share a few do's and don'ts of asking questions.
Do's
Always ask questions with an interest in learning. Rehearse asking questions so they flow naturally, and you don't talk like you have a mouth full of marbles.
Ask questions that lead you to the answers to help you help the customer.
Do share some everyday items about yourself as a person.
Mix the style of questions, so you don't sound like a drill sergeant. Make it a friendly exchange of a little personal, a little business.
Always look your customer in the eye but do not stare.
Eliminate distractions and don't answer your cell or look at it. I'd suggest shutting off the ringer, so you give the customer your full attention.
Don'ts
Ask closed probes when you need to be asking with open ones.
Don't share your entire personal life or your trials and tribulations with a customer. You don't want to share bad things about yourself or someone you know. This reflects poorly on you despite what the customer might say.
Never say bad things about fellow employees or your business to a customer. Always take issues upline to your managers or senior execs, or the owner. I don't care what's going on in your operation.
Never say bad things about your competitors.
Don't ask too many personal questions early on in this stage to prevent your customer from wondering why this is important.
I am also a firm believer that you should never curse. Even if the customer does, that's not what a professional salesperson would do.
Shall I say never smoke, even if your customer does. The Marlboro man has died and smoking isn't cool anymore.
Relationship over Sales
As a customer, I love to buy things but I do not like to be sold. There is a difference. Asking questions allows you to gather the appropriate information to use your product knowledge and business offerings to help the customer buy. Learning to ask different style of questions can only benefit you when you do it well. Every customer appreciates someone who is interested in them.